Yes He Can
From Cowboy Tom Burk
I had COPD! It is medically irreversible. I was close to death in June of 2008. a friend drove me to a healing revival 12 hours away! On the second night, 24th, I was taken to the stage along with my oxygen bottle! I was on 24/7 of oxygen! They prayed over me. I went to my motel room! I wasn't feeling any different! I awoke the next day not needing oxygen! I went all day without it! We arrived back at the revival and was taken back to the stage (pulpit). I had left the oxygen in my room. I was prayed over twice more. On The 27th, I helped them take up the offering and helped as a catcher as others were prayed for the next day. I couldn't carry but 10 pounds in an hour, before. I am now in rehab, doing 30#s at 15 reps on 9 machines. I lift a total of 4,050#s in about 20 minutes with no shortness of breath! It is now 106 days since my healing and am doing GREAT! Glory to God! Tom (Cowboy) Burks of Ky.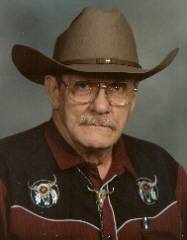 Psalms 73:26
My flesh and my heart faileth:
But GOD is the strength of my
Heart and my portion forever ...
Thank you Jesus ... 2jesus