Being in the wrong place at the right time!
From Cowboy Tom Burk
For the life of me; I cant remember what was wrong with me at this time! I have been in the hospitals 17+ times up to now! But I know God was wanting to reach me in a time of feeling useless; I went to the hospital and they put me in the orthopedic room on the first floor (I was not supposed to be there for I didn't have any bone problem) but in here was the only ground level window where I could see what God was able to show me His answer. I was feeling down for some reason. As I was laying there the Holy Spirit told me to sit at the window and I did this immediately. (I have learned to move when He say's to.) Outside the window were several rose bushes; severely pruned. Behind them was a large metal trailer, painted tan, and had rust showing up from the bottom running upward like tongues of fire. Beyond that, there were tall trees. They had new growth on the limbs, with bright new leaves. For it was spring. The Holy Spirit said, "Do you see the rose bushes?" I said, "Yes sir." (At this point I began to cry softly!) He said, "As they are pruned, so am I pruning you. Now do you see the rust on the building? (It was like brownish flame.) Again I said, "Yes sir." He said; that represents the sin that creeps into your life as you allow it. Now look up. I saw the trees. He said, "The new growth on the limbs is a picture of you as I cleanse and make you new." I have grown tremendously since then! You cannot imagine the joy I was feeling to see, feel, and know that He cares so much for us! I can't tell adequately how awesome it is to literally feel His presence on, around, and in me. While I was there I had a heart episode and they took me to another floor for observation. There was a group of student nurses that came in ;( unsupervised!) And I was talking about my Jesus to them and they were clinging to every word. They were like a group of children receiving candy treats. The head nurse came in and got on them about staying there. (Ha, ha) It is such a joy to see the Lord move! I don't remember ever having a BAD moment in all my times of hospital care. He says you must die so He can live in and through you! I can't tell you how to do this in your life, but it takes "In His face" prayers to do it. Be ready: for the next minute may be your next encounter with the Holy one, Jesus Christ! It is joy and unspeakable and full of glory!
Some weeks later, I had a kidney stone attack. My sister took me to the emergency room. They gave me some pain medication and I was taken to a room. We passed through some doors into the children's ward. I protested, kidding. I told them I was an old man (60+). They told me it was the only room left in the hospital. (God will go to great lengths to get you where He needs you!)They hooked me up to the I. V. and left. A short while later a nurse came in, (she wasn't supposed to be in my room) she walked up to me and said; The Holy Spirit told her to have me pray for her. - I again was taken back, I asked her what she needed, and she told me. I asked her to come closer to the bed because I could not stand up. I asked for her hand and laid the other on her head. I prayed and while she was leaving she was full of joy and crying. It will never cease to amaze me what God can do. He is so concerned about our every need! I pray he will fill you with joy at every place you're feet may trod!
Yours in Christ;
Tom (cowboy) Burks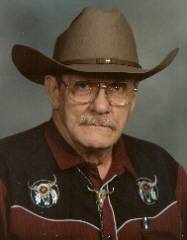 Psalms 73:26
My flesh and my heart faileth:
But GOD is the strength of my
Heart and my portion forever ...
God will put you where you are needed ... 2jesus