Hi, just a note to tell all of my followers, thank you; for supporting 2jesus with your prayers, encouragement and donations. It is all important, working together, keeping 2Jesus up and operating around the world. So many of you, from all over the world, have written, thanking me for 2Jesus. I have made many friends over the years. I know that I will never see hundreds of you until we get to Heaven, Then we will have a 2Jesus party.
I am now 84 years young and in good health. Thank you Jesus! Below is a film that was made years ago, it tells how 2Jesus got started. I look a little tired in the film, I was. It was the end of a long day. Over the years I was never alone, people in need like many of you kept coming in and Jesus, was always with me, to see that I gave you the proper words… A Special Thanks, to my Friend Fred Nelsen, for Our Great New Internet Site. Love in Christ, Pastor Ferd
How to Pray and Get Your Prayers Answered!
So many people pray and do not get their prayers answered. Why? They are not following God's and Jesus' plan to get prayers answered.
As a child we prayed… "Now I lay me down to sleep, I pray the Lord my soul to keep!" When we were a child, we prayed like a child and I am sure that God listened and acted on those prayers. Now as adults He expects us to act like adults and as adults we should learn what God expects of us.
We go to school for knowledge of how to succeed in the world. Some of us have spent tens of thousands of dollars going to college, so we will be experts in our chosen fields. How many of us has studied the Bible?
Here is what Good says: Proverb 4:20-27
My son, pay attention to what I say;
turn your ear to my words.
21 Do not let them out of your sight,
keep them within your heart;
22 for they are life to those who find them
and health to one's whole body.
23 Above all else, guard your heart,
for everything you do flows from it.
24 Keep your mouth free of perversity;
keep corrupt talk far from your lips.
25 Let your eyes look straight ahead;
fix your gaze directly before you.
26 Give careful thought to the paths for your feet
and be steadfast in all your ways.
27 Do not turn to the right or the left;
keep your foot from evil.
If you want to be a success in any field, you must know the rules of the game! A lot of people will say the Lord's Prayer and think that was perfect, so they will pray that prayer. It is a nice prayer but you are not taking advantage of all that Jesus has given you. It was in the Old Testament. You have heard the saying, to rightly divide the Word. You divide it as Old and New Testament.  You see Jesus walked the earth in the Old Testament. At that time we were under the Law of Moses. When Jesus rose from the dead, a new era was born. Jesus foretold in His teaching about what we would have and how we should live after His Resurrection. The Resurrection was the beginning of the New Testament.
Because of Jesus, today it is a whole new ball game. We are under Grace, not Works; He paid for our sins and if we have accepted Christ, His Spirit came into our body, joined with our spirit. He gave us many gifts at that time. We are to use these Gifts in our everyday life and also in our prayer life. We no longer pray and hope. We pray with the power of Jesus Christ and believe.
However a gift is no good, unless we know what the gift is and where it is and how to get it. So this will take studying on your part to find all the gifts that Jesus has given you, like Peace, Prosperity, Faith, Long Life and His Power, to name a few. We are going to learn How To Pray And Get Results! So we will be using His Power and we will see how to get that Power in our lives!
We are going to take a prayer that I have prayed hundreds of times as a guide and break it down. I pray a version of this prayer a lot because 90% of the people who want prayer from 2Jesus.org are sick. In the last two years about 80% of these prayers have been about Venereal Diseases. We have a worldwide epidemic of Herpes. The Doctors say that it cannot be cured, that you will die with it! Jesus says "Come To Me And Live." We have a very high rate of healing on 2Jesus. Why? Because we involve Jesus and His Words in our prayers! There is Power in His Words!
So we will use Herpes as our disease, you can substitute Cancer or any other disease and get the same result. Heart problems are different and are prayed for differently as they are usually brought on by the way we live. So we need a reconstructive healing. Our hearts need to be renewed!
So we will pray this prayer now and study it as we go through it. First be specific, say who you are and what you are praying about and speak the words aloud. There is power in speaking. If you remember God created the world by speaking it into existence!
Dear Father, with the power and authority that Jesus has given me 
I am identifying that I am a Christian, with the power and authority that Jesus has given me. You are not going to get very far in any prayer where you have to cast something evil out without telling the devil who you are. Jesus said, "In My Name!" In the Name of Jesus! He authorized us. He gave us His Name as the authority. The power is in the Name. The authority is in the Name. He gave us the Name that is above every name. He gave us the Name that is recognized in three worlds—the Name that has authority in heaven, on earth, and under the earth. Angels, men, and demons have to bow at that Name—and that Name belongs to us. As Christians we are authorized to use that Name. John 14:13-14  John 16:23-24
I ask that the Holy Spirit comes upon Steven, as we pray.
I just ask Jesus to fill Steven's body with the Holy Spirit so that he will feel the power of the prayer as he reads it! I just made Jesus my partner in the prayer. John 14:14 You may ask me for anything in my name, and I will do it.
I touch Steven, now and bind the Herpes virus in his body. I command it to leave Steven's body and to die.
Jesus has given me the power to Bind and to Loose… Matthew 16:19 Jesus said, I will give you the keys of the kingdom of heaven; whatever you bind on earth will be bound in heaven, and whatever you loose on earth will be loosed in heaven….. And then with Jesus power I cast the Herpes out and commanded it to die!
 Jesus, restore Steven's body and make it whole and healthy again, I wash him clean with your blood and by your stripes he is healed. Thank you Jesus!
I just asked that Steven's body be restored to health, plus I washed him in the Blood of Jesus to cleanse his mind of all evil. Then claimed the healing scripture where Jesus promised us His healing. 2 Peter 2:24
The scripture below is the scripture I use when I pray for anyone or myself. It is my guarantee that Jesus has heard me and that He has given me what I asked for. If you do not believe this scripture you will never get your prayer answered! It is Mark 11:24
 Jesus you said in Mark 11:24 that when we pray to believe that we have received and we shall have what we prayed for. Jesus, Steven and I believe your words and we believe that he is now healed. Thank you Jesus. Thank you Father, you're loving children, Steven and Pastor Ferd. Amen              
The very next thing that I do is to pray for Steven in the Spirit. That will be Jesus praying through me in His Spirit. Romans 8:26 In the same way, the Spirit helps us in our weakness. We do not know what we ought to pray for, but the Spirit Himself intercedes for us….. Thank you Jesus!   If you do not have this gift yet….Desire it!
You see I might not know everything about Steven, there might be something that I missed in the above prayer that would help his healing. So I let Jesus pray through me to fix anything that I may have left out, as Jesus knows everything about Steven.
Now look at the prayer again put together…..
Dear Father, with the power and authority that Jesus has given me
I ask that the Holy Spirit comes upon Steven, as we pray. I touch Steven, now and bind the Herpes virus in his body. I command it to leave Steven's body and to die. Jesus, restore Steven's body and make it whole and healthy again, I wash him clean with your blood and by your stripes he is healed. Thank you Jesus. Jesus you said in Mark 11:24 that when we pray to believe that we have received and we shall have what we prayed for. Jesus, Steven and I believe your words and we believe that he is now healed. Thank you Jesus. Thank you Father, your loving children, Steven and Pastor Ferd. Amen              
Steven, I will now pray for you in the Spirit. That will be Jesus praying through me praying the perfect prayer for you to the Father.
That is my standby prayer for diseases. Some cases are different than others, so I adjust to fit their special needs. I also have a healing book that I send when they just do not understand it helps them to study and see it in print. Also I have healing lessons on Audio on the 2jesus site, that a lot of people use and get a lot of good out of hearing the Word.
Below is a letter from a woman in the Canal Zone who committed adultery and got Herpes. Her husband forgave her and so did Jesus! She was having trouble believing so I sent her my book on Divine Healing; you can see how it helped!
Praise for "Jesus Guide to Healing Book" delivered to the Canal Zone.
Nice things were said about me; however Jesus was the one who really wrote the book. All praise goes to Jesus!
Thanks a lot brother Ferd, this word has come at just the right time.
Today I was a little down. I was trying to think, why my healing has taken so much time. So when my hubby came back, he noticed I was down low I just wanted to be alone. I was so happy to see him but I couldn't just help but feel the way I did.  But I thank God that he has used you, in your book, to tell me just the right words. God bless you and your family…Compliments of the C-zone
Each page I flip is interesting just reading about where you prayed for Mike, the guy with terminal brain cancer. Then you went to Alaska and while there God told you He had healed him…wow…Our God is so powerful. Right now I feel lifted up in my Spirit. "Though I live in this world the standards and rules of the World don't apply to me. I am from above."
About the Book, every sentence has something great in it. I now know what kept me all this while from seeing the manifestation was doubt, you put it rightly fear…worry… I would believe brother that I was healed, even for a whole week and all of a sudden as I am working in the hospital I see a patient ill, HIV stage 4. Then suddenly fear gets a hold of me, I begin to think, I too will end up like that. Or say when handling a patient with TB, sometimes I would be convinced it's impossible for TB to get to me. While other times; I would be so scared.  Even to attend to a patient, because of fear of getting it.
I would have days when I would wake up so sad in my spirit and start telling God why don't you just take me…All these instances show fear and doubt. I know that's what's delayed my healing. But I praise the living God my spirit has now been strengthened. I know how to handle it better now that I have been enlightened… Doubt has ears, it can listen, it's a spirit.. I thank God sir, I am grateful for your knowledge.
Wow amazing. Brother Ferd, you are 84? I have learned a lot of things from you sir and am so grateful. What I've learned no amount of money can buy it. May God bless you and your family. May he continue giving you more long and healthy years…what an honor to know people with so much wisdom and faith. Praise God
This report came a few weeks later…….
Dear Brother,
I am writing to inform you that I went to the Doctor and ordered my HIV test and I was so HAPPY! Praise my God, that test was perfect and NEGITIVE! I know my God will not put me to shame nor will He be unfaithful to His promises. I know he loves me and cares for me even though I didn't keep his commands.( She committed adultery and got herpes, her husband forgave her and so did Jesus!) But now I know He is Lord of my life and I will live a pleasing life to Him, and I will love Him, honor Him, and worship Him all the days of my life.
Thank you Brother Ferd, your Sister in Christ, from the Canal Zone.
So if you keep in the Word, pray using the Word and believe His Word. God and His Son Jesus will always be faithful in making His Words come alive in your life,
Thank you for coming 2Jesus, Pastor Ferd
THE CROSS IN MY POCKET
From: A Hann
I carry a cross in my pocket
A simple reminder to me
Of the fact that I am a Christian
No matter where I may be
This little cross is not magic
Nor is it a good luck charm
It isn't meant to protect me
From every physical harm
It's not for identification
For all the world to see
It's simply an understanding
Between my Saviour and me
When I put my hand in my pocket
To bring out a coin or a key
The cross is there to remind me
Of the price He paid for me
It reminds me, too, to be thankful
For my blessings day by day
And to strive to serve Him better
In all that I do and say
It's also a daily reminder
Of the peace and comfort I share
With all who know my master
And give themselves to His care
So i carry a cross in my pocket
Reminding no one but me
That Jesus Christ is Lord of my life
If only I'll let him be
Thank you Jesus! … 2jesus
From: Stephanie
I was sitting on a plane after a long, tiring business trip. I was a bit grouchy and irritable because the rigorous schedule I had made for myself left me exhausted. Looking to not talk to the person next to me and simply endure the flight, I decided to open my newspaper and read about what was happening in the world. As I continued to read, it seemed that everywhere I looked there were stories of injustice, pain, suffering, and people losing hope. Finally, fueled by my tired, irritable state, I became overcome with compassion and frustration for the way things were. I got up and went to the bathroom and broke down.
With tears streaming down my face, I helplessly looked to the sky and yelled to God.
"God, look at this mess. Look at all this pain and suffering. Look at all this killing and hate. God, how could you let this happen? Why don't you do something?"
Just then, a quiet stillness pacified my heart. A feeling of peace I won't ever forget engulfed my body.
And, as I looked into my own eyes in the mirror, the answer to my own question came back to me …
"Steve, stop asking God to do something. God already did something, he gave you life. Now YOU do something!"
Steve Maraboli
From Justine
They walked in tandem, each of the ninety-two students filing into the already crowded auditorium. With their rich maroon gowns flowing … and the traditional caps, they looked almost as grown up as they felt.
Dads swallowed hard behind broad smiles, and Moms freely brushed away tears.
This class would NOT pray during the commencements – not by choice, but because of a recent court ruling prohibiting it.
The principal and several students were careful to stay within the guidelines allowed by the ruling. They gave inspirational and challenging speeches, but no one mentioned divine guidance and no one asked for blessings on the graduates or their families.
The speeches were nice, but they were routine … until the final speech received a standing ovation.
A solitary student walked proudly to the microphone. He stood still and silent for just a moment, and then, it happened.
All 92 students, every single one of them, suddenly SNEEZED!!!!
The student on stage simply looked at the audience and said, "GOD BLESS YOU, each and every one of you!" And he walked off stage …
The audience exploded into applause. This graduating class had found a unique way to invoke God's blessing on their future with or without the court's approval.
This is a true story; it happened at the University of Maryland.
Who says that our young are not smart … 2jesus
Dear Pastor / Brother / Sister in Christ,
Greetings to you in Jesus' name!
I ask apology to you as I couldn't address to you properly as I am in great need to send this email to you immediately.
I would like to share with you that I have met with Mrs. Surjyu Bibi and her daughter at one of our House Church fellowship on last Tuesday (on dated 19th July). They have heard The Gospel of Christ from our dear Sis. Moyazan and Sister Aimazan and they became very interested to learn more about Jesus. The radical Muslims has given threats to all the local villagers not to keep social & any other relation with our dear believer families and not to show any interest for The Gospel of Christ. But still they both (Mrs. Surjyu Bibi & her young daughter decided to attend at our Fellowship. I had encouraged them from God's Word so that they will trust on Him and not to fear the radical Muslims.
Today, Sis. Moyazan & Aimazan went to visit Surjyu Bibi & her daughter just few hours ago. As soon as they reached at their home, several hundreds radical Muslims joined together and shouted, pushed, mocked, harassed them and wanted to bit to our dear Moyazan & Aimazan. They accused them as they are sharing The Gospel of Jesus to other villagers. Several hundreds radical Muslims held them and not allowing them to return their homes. A group of radical Muslims wanted to call meeting against them and take action against Moyazan & Aimazan immediately. However, one of our believer sister from the same village informed me about the situation. We all prayed for God's protection in their lives and I tried to contact Police Station. Then I talked to Aimazan through cell phone and she said that they both are released now by His grace. Radical Muslims tried to snatch her mobile so that she may not be able to contact to me / us or police station. A man twisted one hand of Mrs. Suryu Bibi but it has not broken.
I humbly request you kindly uphold Mrs. Surjyu Bibi & her daughter and other family members in your prayers. Please pray for the protection of all our believer families in this village. Also pray that God's will change the hearts of radical Muslims for His own glory.
With regards,
Bashir
Thank you Jesus for your protection … 2jesus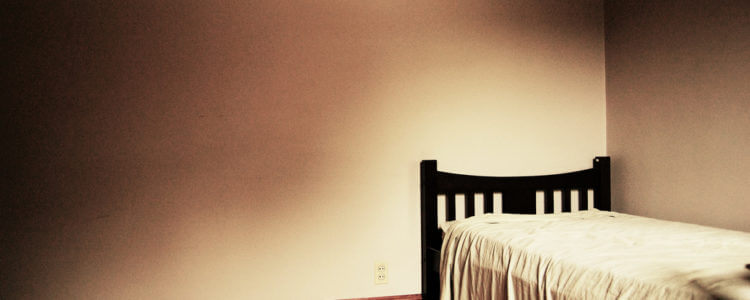 In that place between wakefulness and dreams, I found myself in the room. There were no distinguishing features save for the one wall covered with small index-card files. They were like the ones in libraries that list titles by author or subject in alphabetical order. But these files, which stretched from floor to ceiling and seemingly endlessly in either direction, had very different headings. As I drew near the wall of files, the first to catch my attention was one that read "Girls I Have Liked." I opened it and began flipping through the cards. I quickly shut it, shocked to realize that I recognized the names written on each one.
And then without being told, I knew exactly where I was. This lifeless room with its small files was a crude catalog system for my life. Here were written the actions of my every moment, big and small, in a detail my memory couldn't match.
A sense of wonder and curiosity, coupled with horror, stirred within me as I began randomly opening files and exploring their content. Some brought joy and sweet memories; others a sense of shame and regret so intense that I would look over my shoulder to see if anyone was watching. A file named "Friends" was next to one marked "Friends I Have Betrayed."
The titles ranged from the mundane to the outright weird. "Books I Have Read," "Lies I Have Told," "Comfort I Have Given," "Jokes I Have Laughed At." Some were almost hilarious in their exactness: "Things I've Yelled at My Brothers." Others I couldn't laugh at: "Things I Have Done in My Anger," "Things I Have Muttered Under My Breath at My Parents." I never ceased to be surprised by the contents. Often there were many more cards than I expected. Sometimes fewer than I hoped.
I was overwhelmed by the sheer volume of the life I had lived. Could it be possible that I had the time in my 20 years to write each of these thousands or even millions of cards? But each card confirmed this truth. Each was written in my own handwriting. Each signed with my signature.
When I pulled out the file marked "Songs I Have Listened To," I realized the files grew to contain their contents. The cards were packed tightly, and yet after two or three yards, I hadn't found the end of the file. I shut it, shamed, not so much by the quality of music, but more by the vast amount of time I knew that file represented.
When I came to a file marked "Lustful Thoughts," I felt a chill run through my body. I pulled the file out only an inch, not willing to test its size, and drew out a card. I shuddered at its detailed content. I felt sick to think that such a moment had been recorded.
An almost animal rage broke on me. One thought dominated my mind: "No one must ever see these cards! No one must ever see this room! I have to destroy them!" In an insane frenzy I yanked the file out. Its size didn't matter now. I had to empty it and burn the cards. But as I took it at one end and began pounding it on the floor, I could not dislodge a single card. I became desperate and pulled out a card, only to find it as strong as steel when I tried to tear it
Defeated and utterly helpless, I returned the file to its slot. Leaning my forehead against the wall, I let out a long, self-pitying sigh. And then I saw it. The title bore "People I Have Shared the Gospel With." The handle was brighter than those around it, newer, almost unused. I pulled on its handle and a small box not more than three inches long fell into my hands. I could count the cards it contained on one hand.
And then the tears came. I began to weep. Sobs so deep that they hurt started in my stomach and shook through me. I fell on my knees and cried. I cried out of shame, from the overwhelming shame of it all. The rows of file shelves swirled in my tear-filled eyes. No one must ever, ever know of this room. I must lock it up and hide the key.
But then as I pushed away the tears, I saw Him. No, please not Him. Not here. Oh, anyone but Jesus.
I watched helplessly as He began to open the files and read the cards. I couldn't bear to watch His response. And in the moments I could bring myself to look at His face, I saw a sorrow deeper than my own. He seemed to intuitively go to the worst boxes. Why did He have to read every one?
Finally He turned and looked at me from across the room. He looked at me with pity in His eyes. But this was a pity that didn't anger me. I dropped my head, covered my face with my hands and began to cry again. He walked over and put His arm around me. He could have said so many things. But He didn't say a word. He just cried with me.
Then He got up and walked back to the wall of files. Starting at one end of the room, He took out a file and, one by one, began to sign His name over mine on each card.
"No!" I shouted rushing to Him. All I could find to say was "No, no," as I pulled the card from Him. His name shouldn't be on these cards. But there it was, written in red so rich, so dark, so alive. The name of Jesus covered mine. It was written with His blood.
He gently took the card back. He smiled a sad smile and began to sign the cards. I don't think I'll ever understand how He did it so quickly, but the next instant it seemed I heard Him close the last file and walk back to my side. He placed His hand on my shoulder and said, "It is finished."
I stood up, and He led me out of the room. There was no lock on its door. There were still cards to be written.
By Joshua Harris. Orginally published in New Attitude Magazine. Copyright New Attitude, 1995. You have permission to reprint this in any form. We only ask that you include the appropriate copyright byline and do not alter the content.
A very nice look at the work of Jesus … 2jesus